Christina

McGhee
coach • speaker • writer • hopeful cause fighter • occasional project junkie
Christina McGhee, MSW is an internationally recognized divorce-parenting expert, speaker, coach, and author of the highly acclaimed book, Parenting Apart: How separated and divorced parents can raise happy and secure kids and contributing author for the book ToughLOVE: Eighteen Top Experts Share Proven Strategies for Raising Confident, Kind, Resilient Kids.
Christina dubbed the "divorce coach" by the UK press, gained worldwide attention for her work with three British families in the Channel 4 documentary "How to Divorce Without Screwing Up Your Kids."  Additionally, she has been involved in several other media projects as a featured expert, a content consultant, and as a writer/producer.

She also serves as a creative team member for the documentary SPLIT, a compelling film that offers an unfiltered look at how kids really feel about divorce.
Most recently Christina released Coparenting With Purpose an online course for separating and divorced parents that offers practical solutions and strategies to help parents manage their most critical co-parenting challenges.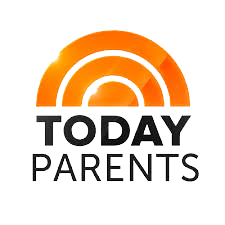 Throughout her career, Christina has educated thousands of people about how to place children first when parents part. She has also had the privilege of working closely with a prominent family law organization (+ 6,000 members) to develop a national outreach campaign aimed at supporting separating families.  Those combined experiences have helped her cultivate a unique perspective regarding how lawyers should be engaging with parents and what it takes to be truly effective while keeping the focus on kids.
Because she is incredibly passionate about parents getting the help they need, Christina continues to maintain a private coaching practice.  Throughout her career, she has the honor of working with some amazing parents and continues to feel humbled by their bravery, insight and unwavering dedication to getting it right for their kids.
Recently, Christina launched a series of customized trainings for family lawyers, collaborative professionals, and mediators designed to be interactive, engaging and thought-provoking. Her programs focus on creating a comfortable space for professionals to practice skills and maximize learning.  She also provides a wealth of practical strategies participants can start using right away.
Christina has been featured on television, radio and in print around the US and abroad.
Married for over twenty-five years, Christina and her husband live near Houston, Texas. As a bonus mom (aka stepmom) and a mom of four, she has gained extensive on-the-job training as a chauffeur, negotiator, short-order cook, scheduler extraordinaire and finder of all things lost.
Growing up, my parents always told me I would go to college someday and become a lawyer.
The reason?  So one day, I could handle their divorce.
At the time, it seemed like a big joke to me. Turned out, they weren't joking. When I hit fourteen, their dream of me getting a law degree quickly turned into filing for a divorce decree.
Crazy as it sounds after the initial shock wore off, I never really gave much thought to how my parent's divorce changed my life. Times were tough, and we needed to survive.  So I quickly adopted an "it is what it is" attitude put my big girl panties on and kept moving forward. While my parents split was hard, given how things played out, it was pretty clear them staying together wasn't such a hot option either.
It wasn't until much later in life that the impact of divorce really hit home for me.
At the ripe age of 28, when I said, "I do" to the love of my life, I also signed up for a lifetime gig as bonus mom (aka stepmom) to two amazing kids.
Unfortunately, in the "early years," the relationship between our home and their mom's house wasn't all sunshine and butterflies.  There were plenty of days when the conflict cast a pretty dark shadow over our family. Life felt heavy, messy, and ridiculously complicated.  At times I felt emotionally drained, resentful, angry, and helpless.  I knew if it felt that way to me, it had to feel ten times worse for our kids.
With a Masters degree in Social Work in my back pocket, I began searching for anything that could help us do this co-parenting thing better.
Once I started digging in, I discovered that most of the information available for families like us was vague, impractical, and didn't mesh with real life.
Whether it was divine intervention or just a stroke of dumb luck, before I knew it, I was teaching court-mandated courses to separated and divorcing parents. In those classes, I met tons of parents, like me, who felt the odds were stacked against them.  They knew they need to put their kids first but just didn't know what to do or how to do it.
Initially, what started out as a part-time stint soon blossomed into a full-time passion.
It didn't take long for me to realize that even the very best class only scratched the surface.
There needed to be more.
From that point forward, it's been one wild ride.
In 2001, I launched my first website www.divorceandchildren.com with the goal of cutting through the noise and making good information available to parents.
Over the years, I've had the privilege of teaching, coaching, and talking to thousands of parents all across the globe.   Along the way, I've also been blessed with some mind-blowing opportunities (most of which I never saw coming.)  My work has been featured in the British documentary series How to Divorce Without Screwing Up Your Kids.  I have created and produced a children's DVD video program about divorce, written a book for parents, and have launched an online course, CoParenting with Purpose to make accessing support easier for parents. I've been honored with the privilege of addressing the Scottish Parliament to advocate for children of divorce, helped launch a national initiative in England for separating parents and continue to be an active member of the creative team for the children's divorce documentary SPLIT.
In my day-to-day life, I do my best to practice what I preach (which some days is a lot tougher than I'd like).  I've certainly made my share of mistakes, fell off of the "good co-parenting" wagon, and had to work hard to get back on again. Since my husband is a traveling man, I've also clocked in a lot of hours as a married, single parent.
Parenting is without a doubt a labor of love. No matter how smart you are or how much experience you have, I believe when the SHTF, there's a learning curve for all of us.
I completely get that what I ask my clients to do often feels harder than hard.  Asking for help, digging deep, and taking a look at those dark, messy places in your life, takes a lot of courage. Owning what's yours while biting your tongue and staying focused on your kids requires more than will-power, it takes a lot of commitment.
I have profound respect for the parents I coach and continue to feel incredibly honored when people choose to work with me. Throughout my career, I have met some amazing parents and continue to feel humbled by their bravery, insight, and unwavering dedication to getting it right for their kids.
My husband and I have four children together (two bonus and two bio) who, in the blink of an eye, have all transformed into some really cool adults who are finding their own way in the world.
I'm happy to report that over the years, we've managed to get to the other side. When my bonus son got married, and my bonus daughter graduated from college, both sets of parents proudly sat together to celebrate our children.
---
IN
MY OTHER LIFE…
For more years than I care to admit, I've been a mash-up of driving instructor, negotiator, scheduler extraordinaire, short-order cook, and the finder of all things lost.  When I am not restoring order to the universe, I'm a speaker, writer, hopeful cause-fighter, and occasional project junkie.
A homebody at heart, I live near Houston, Texas on a 5-acre plot of land, which we lovingly refer to as the "ranchette." Since I am married to a man of incredible vision and skill, almost every place we've lived has been a work in progress. I have literally walked out of my backdoor, returned 30-minutes later, and found an entire wall missing in my kitchen.  Life in our home is interesting, to say the least.
My happy place is in the kitchen, whipping up yummy stuff to feed people I love. When I need to clear my head, I usually hit my yoga mat, head off to the gym, or find my way to the garden to dig in the dirt. In contrast to my domestic goddess streak, I also have an incurable case of wanderlust and love to travel.
Much to my husband's dismay, I also suffer from a condition called "projectitis," and without much warning, I've been known to dive headfirst into causes that I feel make the world a better place. Currently, I spend time volunteering for NEA.BPD (National Educational Alliance for Borderline Personality Disorder ) and serve as a co-leader for their Family Connections program.