How to stay resilient when life gets tough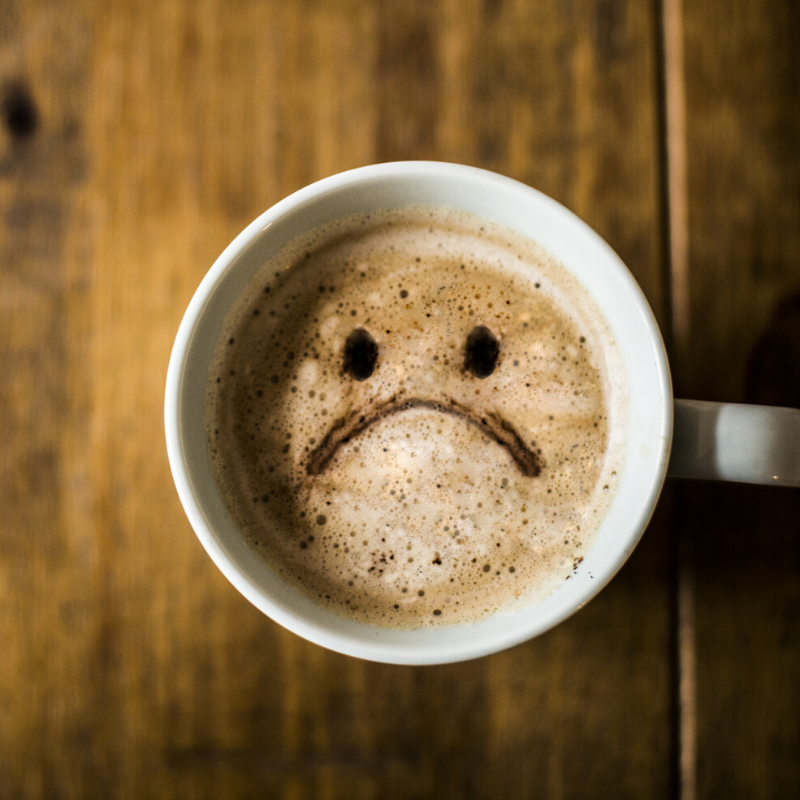 I hope that you and yours have managed to stay safe and healthy over the past couple of months. For some of you, it's been a while since you've heard from me. I thought you should know why.
I don't know one single person whose life hasn't been impacted by the multitude of challenges this year has thrown our way.
Anybody else ready to be done with 2020?
I know I am.
2020 hasn't been a banner year for the McGhee household, but probably not for the reasons you'd expect.
Since January hit, we've had two deaths in the family.
My father was hospitalized for the second time in three months, the first time involved open-heart surgery.
One of my children was in a serious car accident and ended up in the Emergency Room, (thankfully she only sustained minor injuries.)
My husband was quarantined twice due to possible COVID exposure. Days after being released from quarantine, he managed to injure his foot and spent two more weeks on crutches.
Our empty nest became not so empty with children cycling in and out of our home, seeking refuge from bad relationships, lost jobs, and struggles with addiction.
And then we lost Frankie, who was my youngest daughter's forever friend, confidante, bucket-list buddy and partner in crime. For the better part of seven years, wherever you found one, the other was not far behind. Throughout their friendship, Frankie not only became a permanent fixture in our home but also in our hearts.
I can't even begin to describe how devastating her death has been for our daughter and our family.
---
Tough times don't happen to some of us, they happen to all of us.
---
AND in the backdrop of our family struggles, a series of unprecedented situations have put an end to life as we have known it.
Not just for some of us, but for all of us.
Our day-to-day lives have been upended by a pandemic of epic proportions, economic instability, social inequity, rampant racism, polarized ideologies, and political chaos.
In the midst of trying to get a handle on this unique and troubling time, there are lots of us who are grappling with challenges stacked on top of challenges.
Just like me, you too might be feeling like as soon as you put out one fire, another one pops up to take its place.
Maybe you just landed the job of your dreams, and now you're wondering if you're even going to have a job after the dust settles.
In addition to locking down your household, you might have become quarantine captain for aging parents or your college student who had to transition to online classes.
You may have just gotten into a rhythm of transitioning between homes. Now you're dealing with a coparent who is refusing to be flexible or pay attention to social distancing guidelines.
Perhaps during the pandemic, you've had to put your plans to divorce on hold and figure out how to coexist while keeping the tension and conflict in check.
As you deal with the pressures of working from home, you've also had to take on the role of teacher and full-time single parent.
And that's just the tip of the iceberg for most of us.
---
Pitfalls to avoid when life feels overwhelming.
---
The bigger question for me is,
How do we find our way to the other side of it? How can you stay resilient when it just doesn't feel like life will ever let up?
Recently I was reading Option B: Facing adversity, building resilience, and finding joy by Sheryl Sandberg and psychologist Adam Grant.  In it, they reference the work of positive psychology expert, Martin Seligman. He proposes that three beliefs can inhibit our ability to bounce back from tough times.
They are:
Personalization – the belief that hardships we face are somehow our fault.
Pervasiveness – the belief that what has happened will impact all areas of our life.
Permanence – the belief that how we feel about a difficult or devastating event will never end.
After reading this, I realized that when life is challenging, it's easy for me to slip into these beliefs, especially when I'm getting hit from every side.
I tend to personalize what's happening by engaging in self-blaming.
You know how it goes, "I should have done this…" "I shouldn't have done that…" or "If only I had…"
And when I'm overwhelmed, pervasiveness is usually hot on my heels. I tend to view everything in my life as negative. I stop missing the moments of joy because I'm caught up in waiting for the other shoe to fall.
The worst part is when permanence arrives on the scene. I get sucked into thinking this is the way it will always be. Nothing will ever get better.
---
How to shift your mindset and connect with the resilient part of yourself.
---
When I got to thinking about it, I came up with one other "P" that helps me shift my mindset and connect with the resilient part of myself…points of connection.
When I can connect with others who truly understand my situation, a tribe of like-minded people, or access good information that offers me a different perspective, I feel more capable, confident, and hopeful. It doesn't take away the challenge, but instead of staying miserable, it helps me move forward in a different way.
Which is one of the reasons in the midst of all of this hard stuff, I made time to talk with my friend and colleague, Wendy Sterling, host of the "Beyond Divorce Summit: Discover the Secrets to Disconnect, Set Boundaries and Move Forward."
During my interview with her, we discussed how to talk to kids and what it takes to handle those tough divorce-related conversations.
I know how incredibly challenging splitting up can be, and when you're in it, it can feel like you're slaying a million dragons at once.
You spend your nights lying awake wondering…
Did I make the right choice?
Will my kids be okay? What do I tell them?
How am I going to make it financially?
How can I coparent with a narcissistic Ex?
Will I ever feel happy again? Or is this as good as it gets?
---
The thing is… you don't have to go it alone.
---
This unique event brings together a series of interviews from 33 top-notch divorce experts that taps into their individual wisdom about a wide range of critical life-changing topics. AND the best part? It's totally FREE. There's no upsell. No catch at all.
And it gets even better, once you sign up you will receive a link to a new video every day for 33 days. All the interviews are relatable, short, and to the point. You can tune in while you're getting ready in the morning, out on your daily run, or after the kids have gone to bed.
Along with the interviews, each expert will also be giving away a free special gift. It doesn't get much better than that.
If you're looking for positive points of connection, sign up today for this fabulous opportunity. It starts Tuesday, June 9th, 2020.
In the meantime, I'm going to work on getting back into the saddle. I'm committed to growing this community and thinking about new ways for me to connect with you in the coming months.
BTW- what keeps you going when times get tough?  Do you have a story to share? 
Feel free to chime in below. I'd love to hear from you.
Keep hanging in there!
X,C